LIFE IN WHITE ADVENTURES
SERVUS
MARCH 2019
Marina and Jordi were some profesional adventurers and they booked their trip with a lot of time, it was a very special tour for us since they were our first skiers and on top they were Triathletes.
So we picked them up in Innsbruck and took them to the Tirolean house in the Zillertal Valley where they were going to stay with us.
After a good breakfast, first day of contact at the Zillertal Arena resort waiting for the first snowfall of the Tour. A station with almost 200 km of groomers, which will make your legs burn and that has a terrain and views like on Heidi's cartoon.
And the forecasts didn't fail, the second day of the tour enjoying the smallest resort in the valley, Spieljoch. Although it seems that next winter will be linked with a Whistler peak-to-peak cable car with another of the giants of the valley, Hochzillertal and cease to be so small;). Snowing day, enjoying the pistes with powder and beautiful Hüttes to warm you up and fill the crop with Tyrolean delights.
And the sun came out on the third day and we decided to go to Hintertux, the highest resort in the valley and the one with glacier, to enjoy the colder and drier snow. What a day!!!! Sun and powder, that's what we were waiting for, right?
On the fourth and fifth day kept snowing, but intermittently and that allowed us to enjoy 2 more resorts HochZillertal / Hochfügen and the other giant of the valley Mayrhofen / Penken. More powder in those Tyrolean forests which we all dream with and more dream Hüttes where to recover!!!
The Tour couldn't go better, the weather accompanied and our adventurous skiers gave killed it! Special mention for both of them, for two different reasons: Marina because she came pregnant and was more than up at all times and Jorge because even though having a lower level of Freeride, was improving throughout the week and left with a more than decent level and with much more desire for POWDER. Yes, we have another powder freak on the family!!!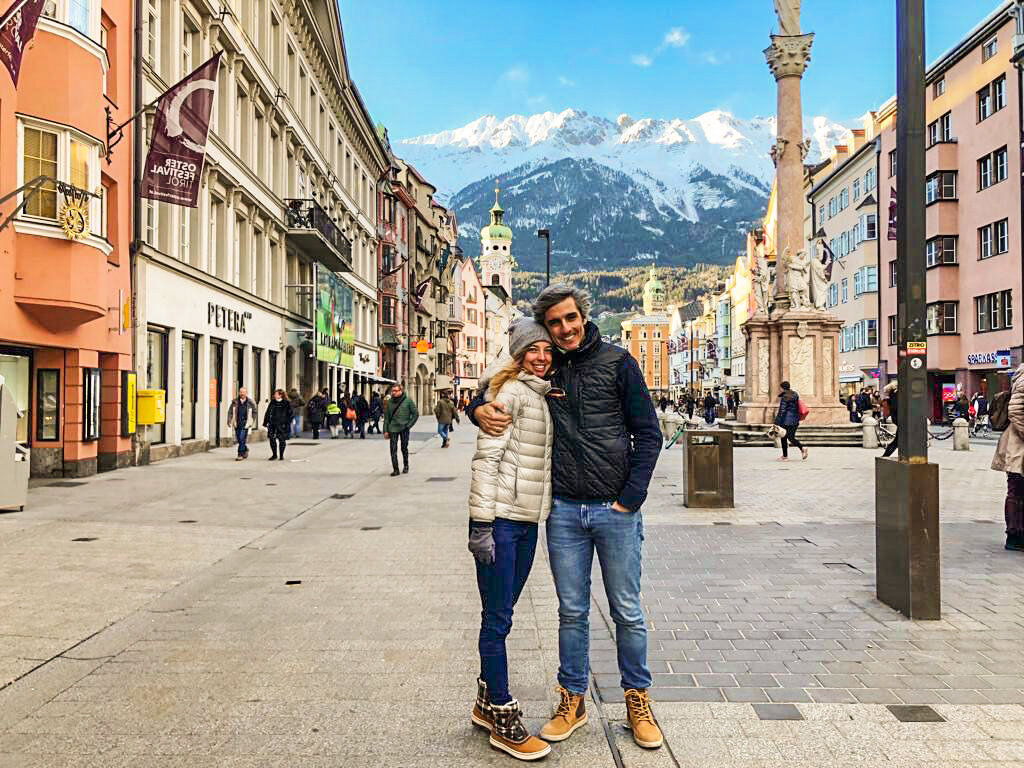 If you want to know the opinion of Marina and Jordi, click here.
Do you want to see more?
You can see the archived videos of Instagram travel stories: LIWA SERVUS